Kiki's top tips for exploring Shanghai...
Pearl of the Orient, Paris of the East; Shanghai is a city of modern wonders and traditions as old as time. Smells and spices that make your mouth water, sights and sounds that make your legs wander, colours and climates that inspired the two ladies of hej hej, Kirsten Judd and Alice Isles, to craft their own line of linens, meticulously tested by sweltering heats and ample noodle slurping.
Explore the former French Concession
Take a walk (or even better a bike!) through the former French Concession. This is the area of Shanghai where the French government were based during Shanghai's colonial times. The architecture is unique - sometimes you feel like you're in Europe rather than Asia. And the streets and lanes are home to some of the best cafes and restaurants in the city.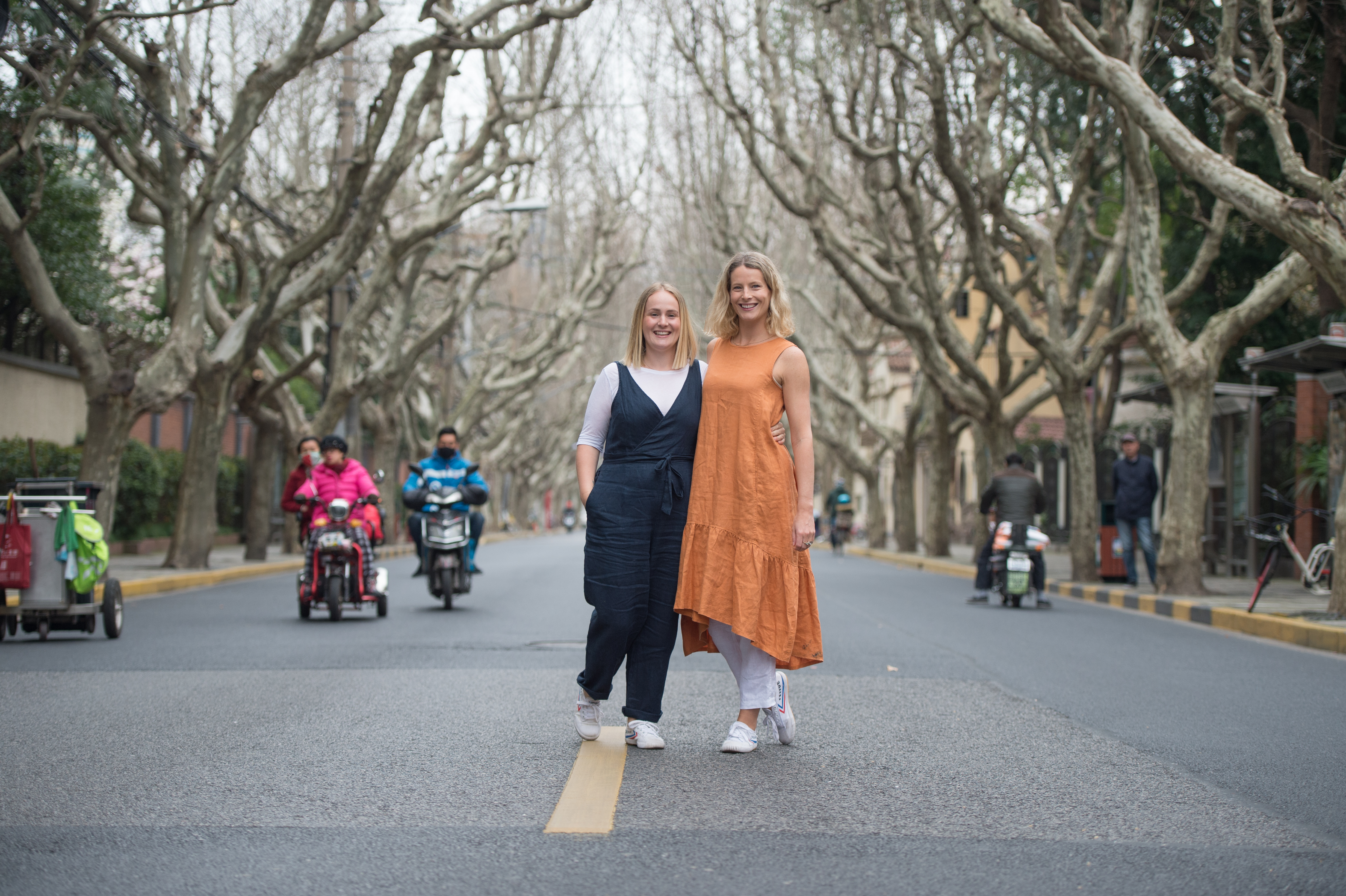 When Alice is in town, our favourite streets for exploring on our daily dog walk are:
- Wukang Road (武康路)
- Anfu Road (安福路)
- Changle Road (长乐路)
- Julu Road (巨鹿路)
- Fumin Road (富民路)
- South Shaanxi Road (陕西南路)
- Yongkang Road (永康路)


Get yourself something tailored
South Bund Fabric Market and lesser known Shi Li Pu Cloth Market are home to hundreds of seamstresses and tailors who can whip us anything from a leather jacket to a cashmere coat to a silk gown. If you're feeling extra creative, a trip to the Embellishment Markets to pick your own buttons, zippers, feathers and other trims is a bit of fun. These markets are what inspired us to create hej hej in the beginning!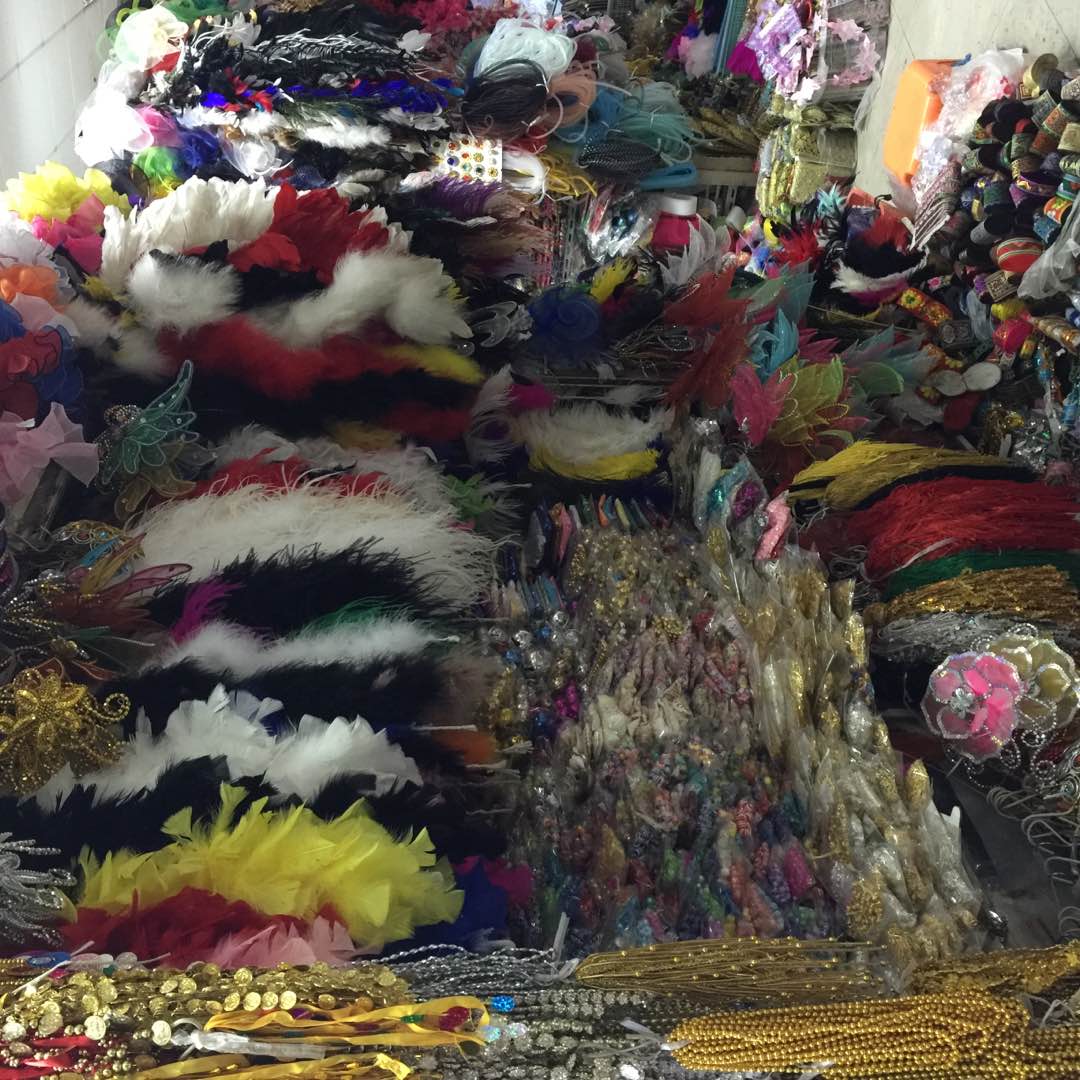 South Bund Fabric Market
399 Lujiabang Lu,
near Nancang Jie
陆家浜路399号, 近南仓街
Shi Li Pu Cloth Market
168 Dongmen Lu,
near Zhongshan Dong Er Lu
东门路168号, 近中山东二路
Embellishment Market
388 Renmin Lu,
near Sichuan Nan Lu
人民路388号, 近四川南路
Try the local cuisine
This needs a top five of it's own! We don't want to name names but we think the best local dishes are xiǎolóngbāo (小籠包) - soup dumplings, and shēngjiānbāo (生煎包) - pan fried pork buns. Whether they're filled with truffle and pork and enjoyed in a restaurant (Din Tai Fung), cost less than $2 and served fast food style (Yang's), or available 24/7 with a side of sesame paste wontons (Dong Tai Xiang). All are great and should be consumed everyday.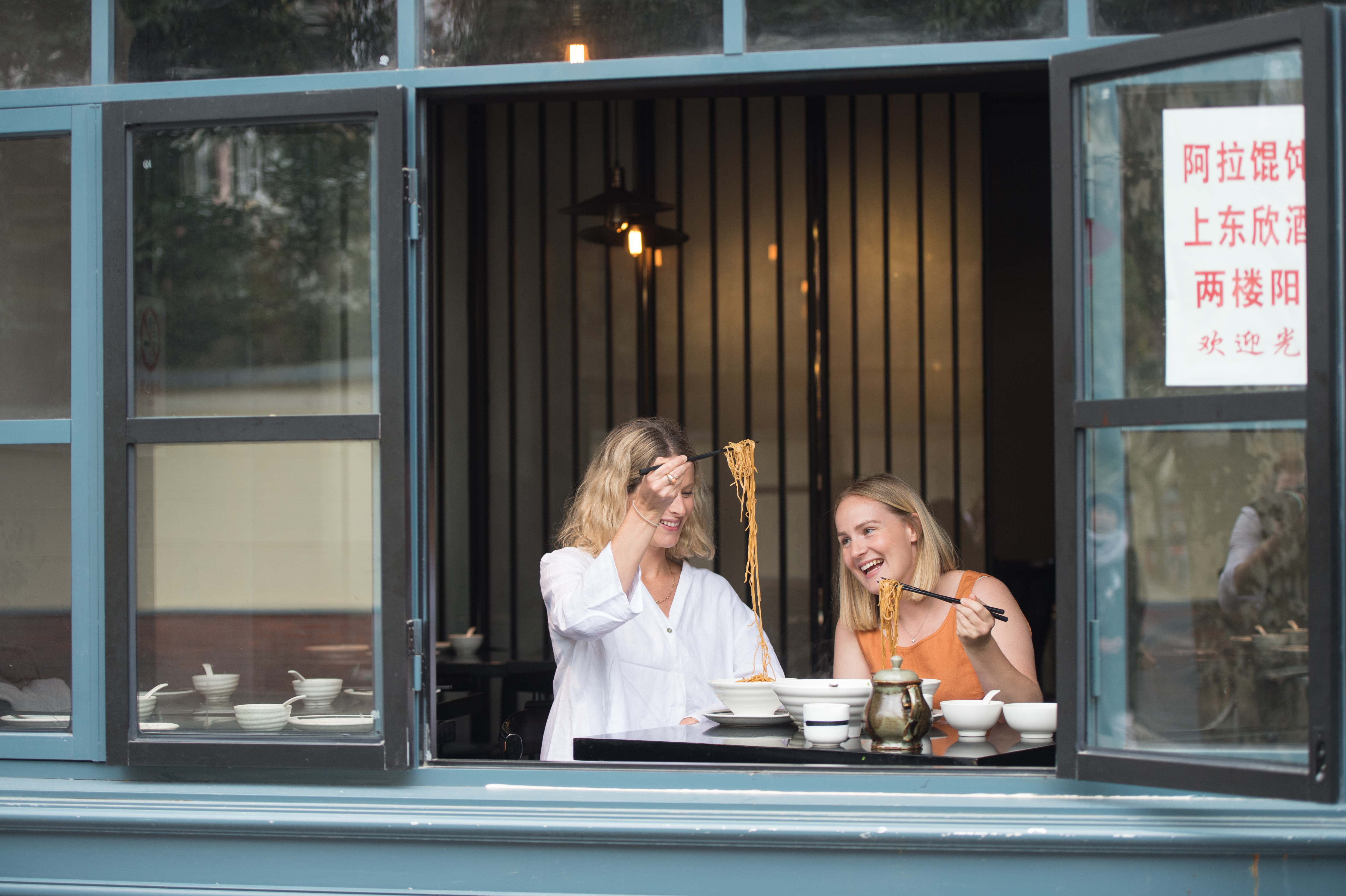 Din Tai Fung
Xintiandi, South Block Plaza, 2/F, Lane 123 Xingle Lu, near Madang Lu
新天地南里广场2楼, 兴业路123弄, 近马当路
Yang's Fry Dumpling
2/F, 269 Wujiang Lu,
near Maoming Bei Lu
吴江路269号2楼, 近茂名北路
Dong Tai Xiang
309 Shaanxi Nan Lu, near Jianguo Xi Lu
陕西南路309号, 近建国西路
Yang's Dumplings
Enjoy the French pastries and coffee 
Thanks to the French influence of the past, Shanghai has some very tasty bakeries and patisseries. Kiki's favourite is Luneurs for a chocolatine and ice-cream. Alice can't go past RAC for crêpes and galettes. Both are best washed down with an iced latte (冰拿铁).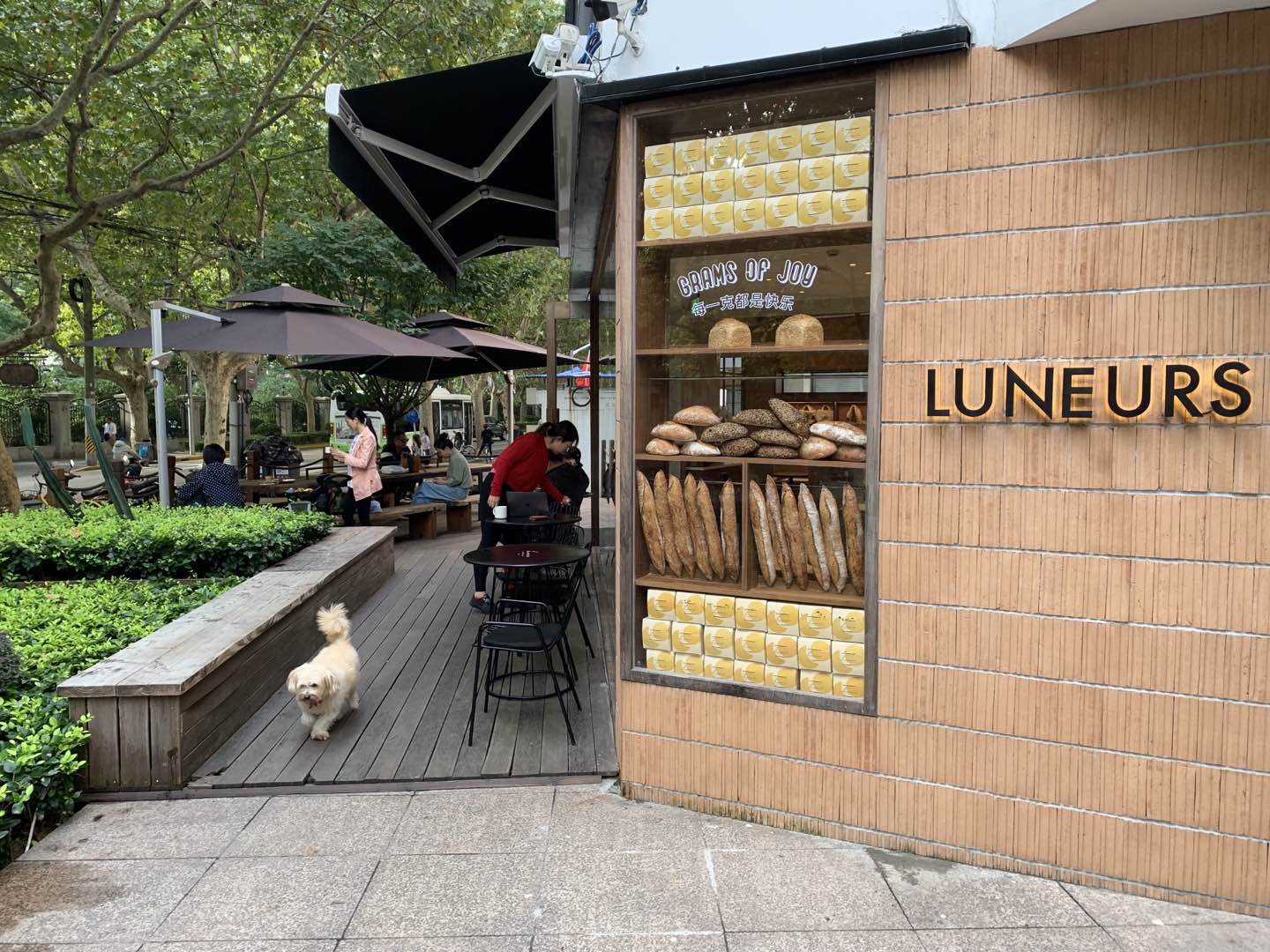 Luneurs
888 Huashan Lu,
near Wukang Lu
华山路888号, 近武康路
RAC
Bldg 14, 332 Anfu Lu, near Wukang Lu
安福路322号14幢, 近武康路
Take a night out
There is something on every night of the week in Shanghai. Once you've ticked off the lightshow at The Bund, we recommend winding down with a cocktail (Pineapple Turbulence with Peddlers Gin is our pick), live music and dancing at Heyday or Shake.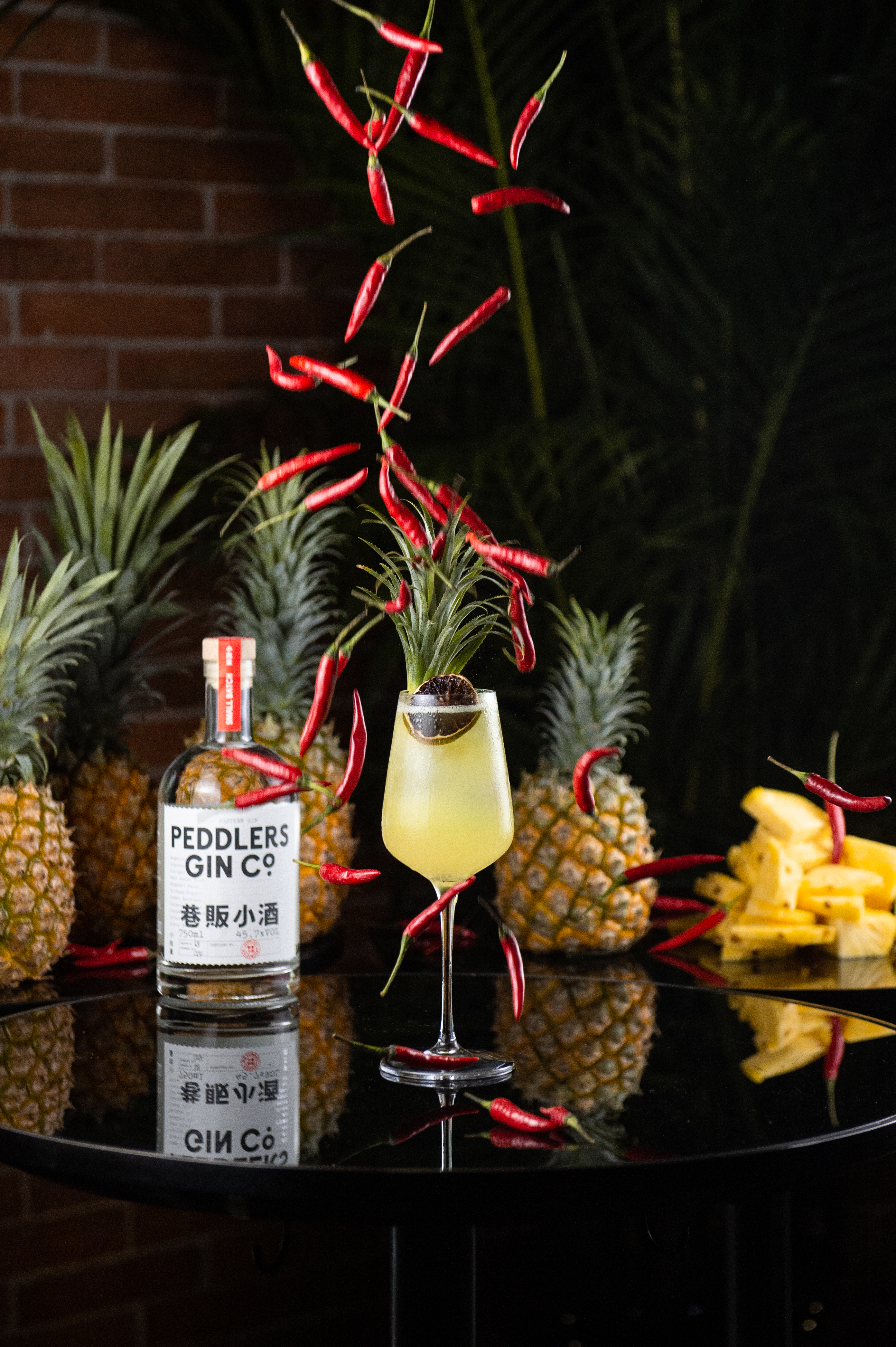 Heyday
50 Tai'an Lu,
near Xingguo Lu
泰安路50号, 近兴国路
Shake
3/F, 46 Maoming Nan Lu,
near Jinxian Lu
茂名南路46号3楼, 近进贤路
Love Shanghai? Here are some of our favourite hej hej pieces shot by local photographer Celia Chenlj in Xuhui, Shanghai.
Shop Oodles of Noodles collection