The hej hej Gift Swap - Bonnie & Zack
Live in lovers, best buds and co-founders of coveted magazine Counter Journal, Bonnie and Zack talk about what makes them collectively tick, their best fashion faux pas (by 'best' we mean skivvies) and the hej hej pressie they chose for each other this Christmas. Naw.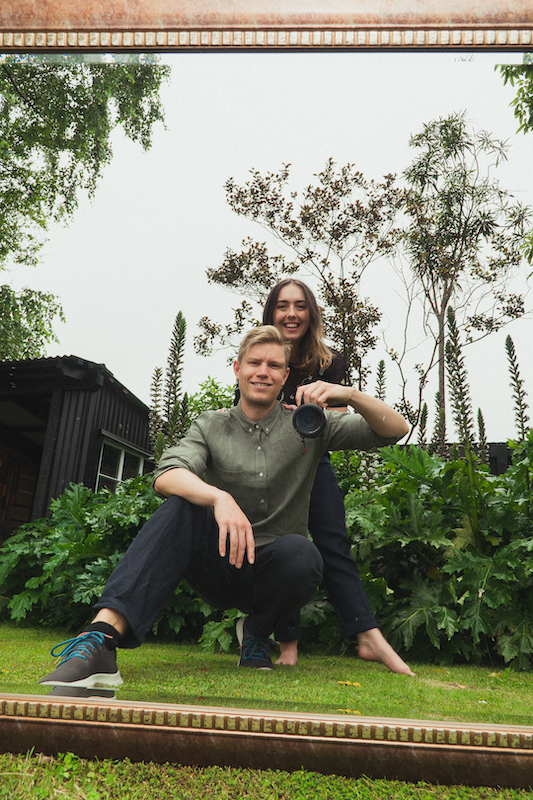 Full Names
Bonnie Mary Anna Brown & Zachary Sherwood Holmes
Introduce your partner in one sentence
Zack on Bon: She's stunningly beautiful and intelligent with a soft spot for cute dogs and great art. P.S. Check out Bonnie's work at Studio Bon
Bon on Zack: Zack is fun, driven, meticulous, loves a good flat white, and is the most caring person I know (he literally saves dehydrated bees on the footpath from being trampled which I feel like sums his personality up in one action). 
Zack, you picked Bonnie The Slackers Pants in Indigo. Tell us why you selected this for her?
Bonnie is the hardest worker I know, and she always looks so effortlessly put together. Striking that balance between comfort and style isn't easy, but she makes it seem so! The Slackers Pants are the perfect addition to her wardrobe, cosy and dressy at the same time. Those big pockets are a plus too, plenty of room to stash her essentials on the way to the coffee shop.
Bonnie, you selected The Equality Shirt in Sage for Zack, don't you just love it? Tell us why you loved this for him?
I just love it. Will definitely be stealing it to wear at the beach over summer, so maybe my intentions for picking it for him weren't so pure.. Zack has a fairly classic and minimalistic style, and I liked that I could see him wearing the shirt at a casual summer bbq, and for a night out too.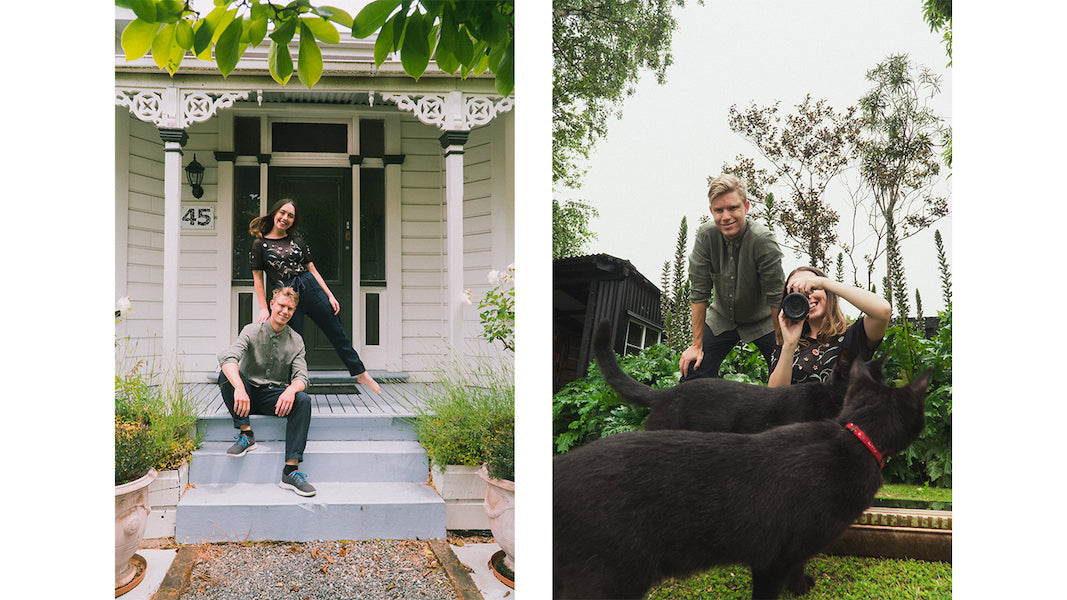 How long have you two been together? Tell us what bonds you.
Coming up six years in 2021, which is crazy, we're getting old! Beside our mutual love of the movies, and outrageously priced cinema snacks (we met when we both worked at a cinema when we were at Uni), we're both quite creative and driven people. I (Bon) like that we can be up till the wee hours of the morning working on different projects. And we love going on road trips and listening to Taylor Swift and Mac Miller.
Zack, what is the weirdest thing you two have in common?
We hate slow walkers, aren't they the worst? Oh and we both love sparkling water which we didn't realise was controversial until quite recently. But it's gotta be the good stuff with the small bubbles. We're fussy like that.
The worst thing you've ever worn? And don't even try to justify it. 
Bonnie: A denim jacket that I cut the arms off and bleached to wear as a vest, and not in a fun oversized way it was basically just a strangely coloured denim tank top. Oh and a Jay Jays "I'm not cute, I'm fun-sized" top that I swear every smaller-than-average thirteen year old was kindly gifted by a relative. 
Zack: Baggy jeans in the early 00's with one of those intentionally long fabric belts in neon orange that the cool kids would just let hang. And the burgundy Planet 8 skivvy I wore to my uncle's wedding when I was 13.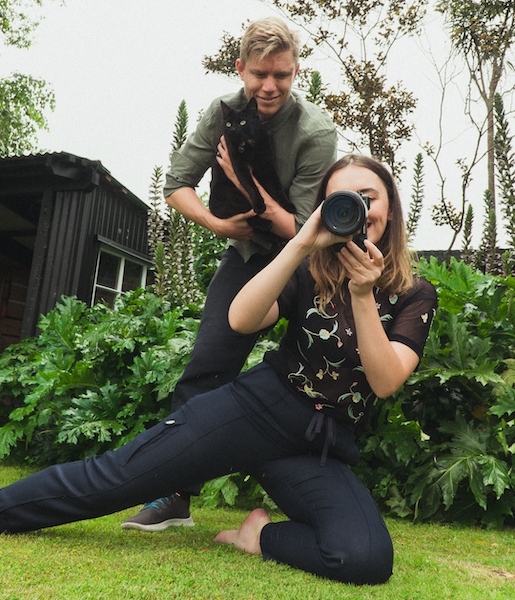 Introduction written by Zoe Edwards from Muster  // Photos by Bonnie & Zack