For decades, slouchy sweats ruled casual wear. The comfort pant for when you don't give a care. But there's no reason why you can't look nice, while giving in to your respective vice. Introducing the Sweetpant with elastic waist, side split and shell buttons for a touch of taste.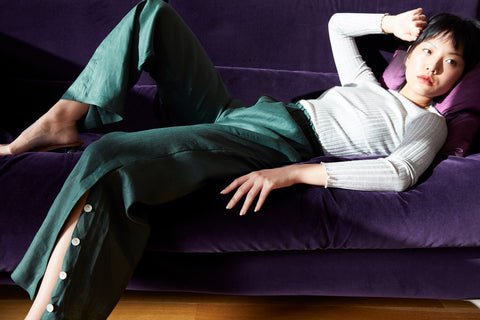 Features

- Elastic waist for comfort while comfort eating
- High waist for hiding results of said comfort eating
- Full length, straight up leg
- A flash of ankle, with side split - oh my
- Real shell buttons for a bit of rah rah
- Side pockets, so your hands don't feel left out. Get it.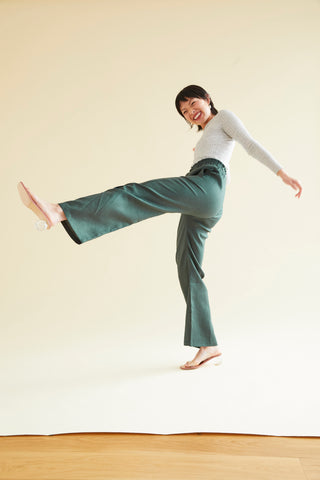 Fit
Crystal wears a Size 6 and is 5'6" (168cm) & Holly wears a Size 12 and is 5'11' (180cm).

Measurements
Length from center front to hem (cm) 6/103.5 8/104 10/105 12/106 14/107
Across Waist (cm) 6/29.75 8/31 10/33.5 12/36 14/38.5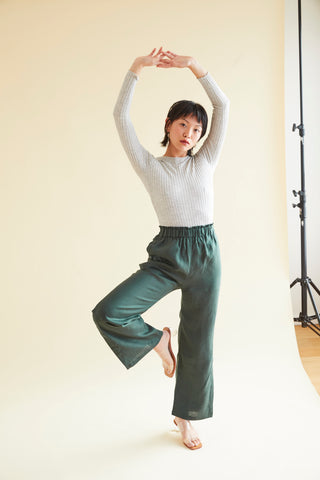 Shipping (NZD)
NZ $8 or free for orders $300+
Aus $30 | World $60