Ruffles have a sneaky but splendid way of inviting their owner to come out and play. To skip and jump like you're all of nine, twirl in circles like you've had too much wine. Not to encourage drinking under the legal age, haters don't hate - ragers don't rage. Just saying we're big fans of gathering linen, layers of fun you can really live in. Chill Winston.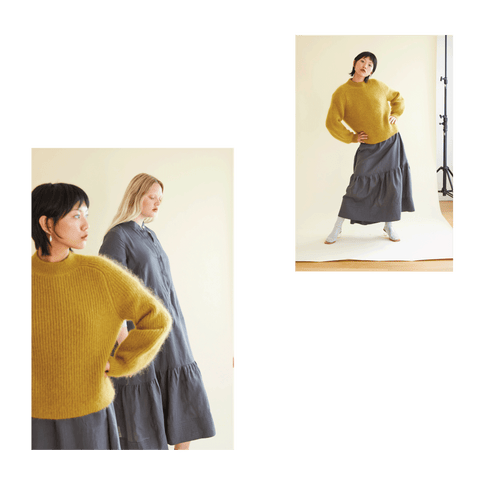 Features 
- Mandarin collar - the shape, not the fruit. Though, noted for next time.
- Grass grazer length
- Bell sleeve, a lot like the Babydoll now that you mention it.
- All that ruffle hem
- Pockets! 
- Front and back seams, for obvious reasons
- Real shell buttons down the front placket (Google 'placket' if unsure)
- Fitted through the shoulder with a generously-sized body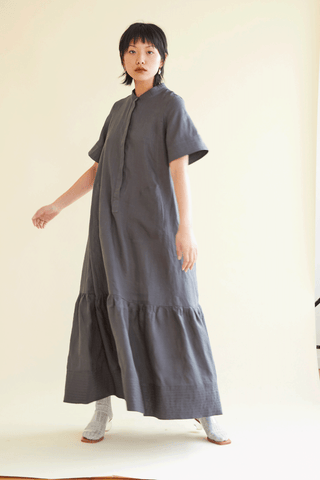 Fit
Crystal wears a Size 6 and is 5'6" (168cm) & Holly wears a Size 12 and is 5'11' (180cm).


Measurements
Length (cm) 6/129.5 8/130 10/130.5 12/131 14/131.5
Across bust (cm) 6/45.25 8/46.5 10/49 12/51.5 14/54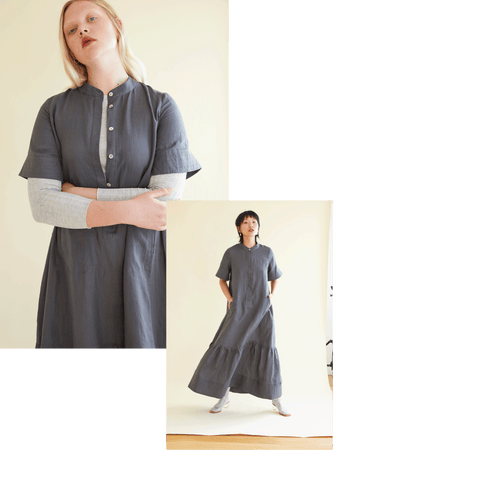 Shipping (NZD)
NZ $8 or free for orders $300+
Aus $30 | World $60