The 24/7 Shirt is showing off linen's knack for endlessly adaptability, with her new hue 'charcoal'. The shirt that never sleeps is that friend that's on form wherever you see her - beach, cafe, club, office, awkward bump in after you were supposed to hang out but forgot to text back. Don't worry she's cool, but she's probably busy later.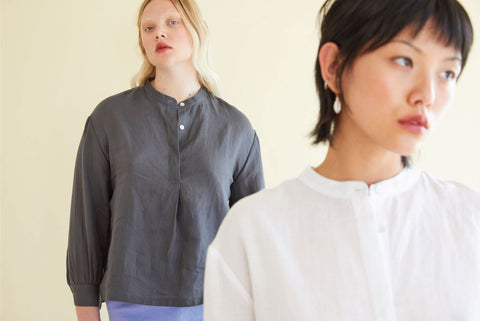 Features
- Oversized shirt for optimised comfort and everyday wear
- Mandarin collar - yes, that's what it's called.
- Our famous real shell buttons
- Drop shoulder with long sleeves
- Splits at the side for efficient cooling
- Hip length shirt with curved sides
- 100% linen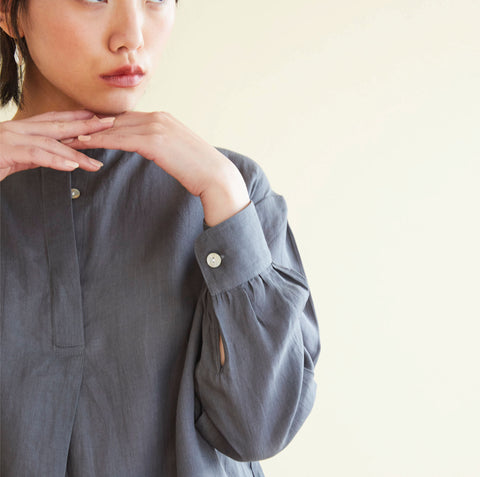 Styling
Seen here with Lady Killer Skirt in Periwinkle
Our 24/7 Shirt is also available in Sheer White
Fit
Crystal wears a Size 6 and is 5'6" (168cm) & Holly wears a Size 12 and is 5'11' (180cm).
Across Bust (cm) 6/55 8/57 10/59.5 12/62 14/64.5
Across Shoulder (cm) 6/49.5 8/50 10/51 12/52.5 14/53.5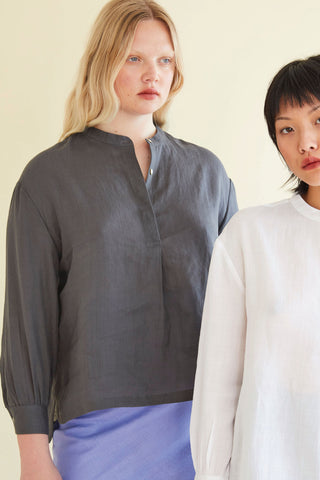 Shipping (NZD)
NZ $8 or free for orders $300+
Aus $30 | World $60



Contact
hello@hej-hej.co