Back again by popular demand, The Hazledine Heartbreaker is skipping beats in Forest green. A high-waisted, midi-length skirt with a full ruffle hem, she's guaranteed to make you feel more girly and we take no responsibility for any twirling, giggling or general silliness.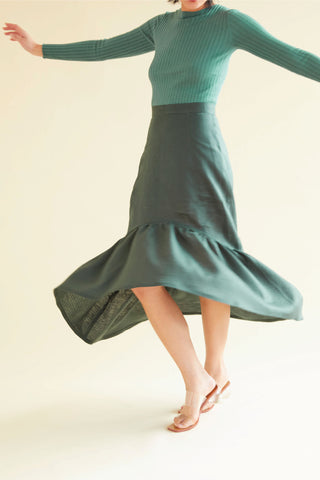 Features
- Front and back seams
- Firm fitting across the hip
- Centre back zip - for those equally horrifying 'head and arms stuck in skirt' moments
- Our signature 17 rows of stitching on the hem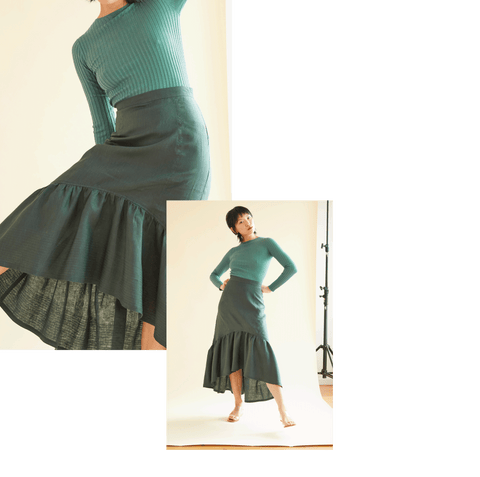 Fit
Crystal wears a Size 6 and is 5'6" (168cm) & Holly wears a Size 12 and is 5'11' (180cm).
Measurements

Length at centre back 94.5cm
Across Waist (cm) 6/33.75 8/35 10/37.5 12/40 14/42.5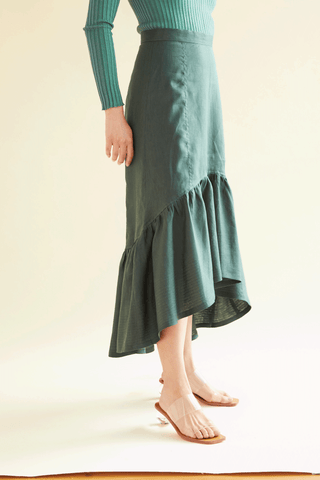 Shipping (NZD)
NZ $8 or free for orders $300+
Aus $30 | World $60